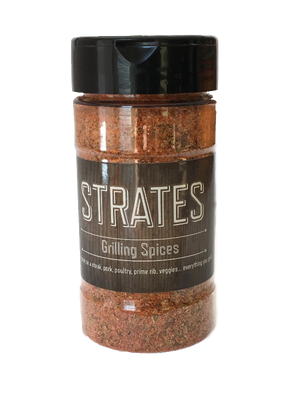 Strates Grilling Spices - 8 oz Container
8 oz of Strates Grilling Spices in ready to use container.  Used on steak, ribs, chops, chicken, burgers, roast beef, veggies and more.  Making everything you grill taste fantastic.
Delivered via Canada Post Priority (tracked parcels).
For USA orders of 5 or more units or Canadian orders of 7 or more units, please provide details by going to our "Contact Us" page or pasting https://strates-grilling-spices.com/pages/contact-us in your navigation bar.
All prices are in Canadian currency.
No Tax will be added to all purchases.